Theodore Roosevelt Island

topographic map

Click on the map to display elevation.
About this map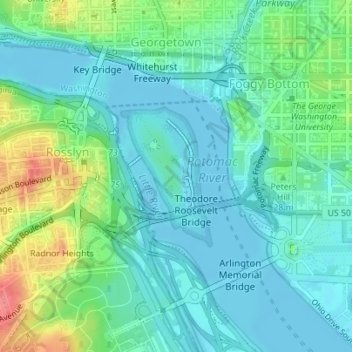 Minimum elevation: -1 m
Maximum elevation: 74 m
The island's vegetation is quite diverse for a relatively small area, due to its geological and topographic variety, the frequency of floods, its land-use history (including various periods of landscaping), and its location in an urban area in which many non-native species occur. Most of the island is deciduous forest of various kinds, including uplands, riparian shores, and swamps. There is also an area of fresh-water tidal (estuarine) marsh, and a few small bedrock outcrops of metamorphic Piedmont rock, some along the tidal shore. The variety of freshwater estuarine intertidal habitats along the island's shores is particularly notable.