France

topographic map

Click on the map to display elevation.
About this map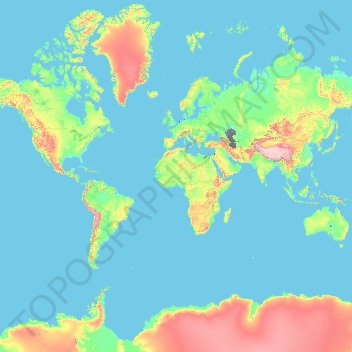 Minimum elevation: -30 m
Maximum elevation: 6,542 m
Metropolitan France has a wide variety of topographical sets and natural landscapes. Large parts of the current territory of France were raised during several tectonic episodes like the Hercynian uplift in the Paleozoic Era, during which the Armorican Massif, the Massif Central, the Morvan, the Vosges and Ardennes ranges and the island of Corsica were formed. These massifs delineate several sedimentary basins such as the Aquitaine basin in the southwest and the Paris basin in the north, the latter including several areas of particularly fertile ground such as the silt beds of Beauce and Brie. Various routes of natural passage, such as the Rhône Valley, allow easy communication. The Alpine, Pyrenean and Jura mountains are much younger and have less eroded forms. At 4,810.45 metres (15,782 ft) above sea level, Mont Blanc, located in the Alps on the French and Italian border, is the highest point in Western Europe. Although 60% of municipalities are classified as having seismic risks, these risks remain moderate.
Other topographic maps
Click on a map to view its topography, its elevation and its terrain.