Portugal

topographic map

Click on the map to display elevation.
About this map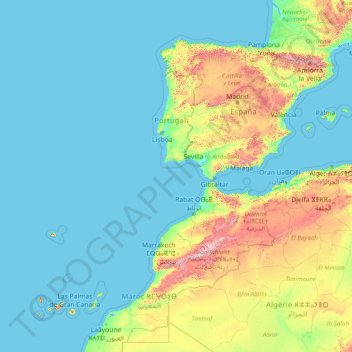 Minimum elevation: -1 m
Maximum elevation: 3,789 m
Despite the calamity and huge death toll, Lisbon suffered no epidemics and within less than one year was already being rebuilt. The new city centre of Lisbon was designed to resist subsequent earthquakes. Architectural models were built for tests, and the effects of an earthquake were simulated by having troops march around the models. The buildings and large squares of the Pombaline Downtown still remain as one of Lisbon's tourist attractions. Carvalho e Melo also made an important contribution to the study of seismology by designing a detailed inquiry on the effects of the earthquake, the Parochial Memories of 1758, that was sent to every parish in the country; this wealth of information allows modern scientists to reconstruct the event with some degree of scientific precision while also giving current historians an immense amount of demographic, topographic and prosopographic information on the rest of the kingdom as well as information on its urban and rural areas.
Other topographic maps
Click on a map to view its topography, its elevation and its terrain.